26% of U.S. adults surveyed could correctly classify all five factual statements presented to them.
Source
35% of U.S. adults surveyed could correctly classify all five opinion statements presented to them.
Source
96% of U.S. high school students surveyed failed to challenge the credibility of an unreliable source.
Source
Even the most sophisticated audiences find it hard to distinguish between legitimate news — information gathered in a dispassionate search for truth — and materials that are created to persuade, sell, mislead or exploit.
The

solution
News literacy: The ability to determine the credibility of news and other content, to identify different types of information, and to use the standards of authoritative, fact-based journalism to determine what to trust, share and act on.
Our mission: The News Literacy Project, a nonpartisan national education nonprofit, provides programs and resources for educators and the public to teach, learn and share the abilities needed to be smart, active consumers of news and information and equal and engaged participants in a democracy.
Our vision: News literacy is embedded in the American education experience, and people of all ages and backgrounds know how to identify credible news and other information, empowering them to have an equal opportunity to participate in the civic life of their communities and the country.
Read our brochure and check out our four-year strategic framework.
Read about our commitment to diversity, equity and inclusion.
What we believe
We are living in the most challenging and complex information landscape in history. News literacy education empowers people with skills to successfully navigate this landscape. People who are exposed to the News Literacy Project's programs learn how to identify what they can trust, share and act on, and they become better-informed and more engaged participants in the civic life of their community, their country and the world.
We believe that the standards and ideals of fact-based journalism—especially the process of verification—are the best means by which to measure the credibility of news and other information. We also recognize that verifiable information includes research, data, context and reliable sources as key elements in formulating facts.
Our commitment to the First Amendment is absolute. We cannot survive as a democracy without full access to facts and credible information.
How we achieve what we believe
Because information today is shaped by constant change, including in the creation and distribution of misinformation and disinformation, we continuously work to improve our programs and resources to produce learning resources that are useful now and in the future.
We are independent and rigorously nonpartisan. The public can trust that our funders have no control over the content of our programs or resources. We recommend that educators, students and the general public go to credible media organizations for reliable information, but we do not steer them to specific news outlets. Educators can trust that we focus on the resources and skills that students need to master news literacy.
We believe that a wide range of backgrounds, experiences and viewpoints enriches our work and strengthens our organization. Our work culture embraces political, cultural, racial, gender/identity, ability, age, geographic, religious, and economic diversity to ensure a plurality of perspectives and agency. By prioritizing inclusion and belonging among our staff, board, partners and schools, we produce more resonant and representative programs for educators and students, wherever they are.
We collaborate with educators to meet their needs in teaching news literacy, and we partner with educational, media and other organizations to expand our reach and impact. We welcome input from teachers, journalists and other experts—and from all who share our commitment to facts, fairness and civic engagement.
Our

programs

work.
93% of teachers said in a survey that Checkology was better than other e-learning tools they have used in the classroom. And we measure students' knowledge before and after they complete Checkology lessons. During the 2019-2020 school year, after completing their Checkology lessons:
66% Two-thirds of students could correctly identify the traits of quality journalism.
87% Nearly nine in 10 students could correctly identify the five freedoms protected by the First Amendment.
2x The number of students demonstrating an understanding of the watchdog role of the press more than doubled.
Join

us.
Explore our services
Educators: Check out our Checkology® virtual classroom, NewsLitCamp® and other resources.
Browse our tools
Learners of all ages: Get smart about news with our tips and tricks, and test your skills with quizzes for the classroom and beyond.
Support our work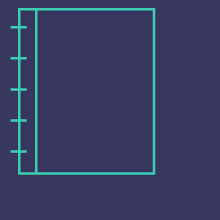 We want every student to develop an appreciation of quality journalism and the skills to become an active participant in civic life. Help us make this vision a reality.