63% of people worldwide agree that the average person can't tell good journalism from rumors or falsehoods.
Source
88% of Americans say the prevalence of "fake news" has left them confused about even basic facts.
Source
80% of U.S. middle school students can't tell the difference between "sponsored content" (advertising) and a news article.
Source
Even the most sophisticated audiences find it hard to distinguish between legitimate news — information gathered in a dispassionate search for truth — and materials that are created to persuade, sell, mislead or exploit.
The

solution
Our mission: The News Literacy Project, a nonpartisan national education nonprofit, empowers educators to teach students the skills they need to become smart, active consumers of news and other information and engaged, informed participants in civic life.
Our vision: News literacy is embedded in the American middle school and high school education experience.
Our

programs

work.
100% of teachers using our Checkology virtual classroom agree that it improves students' news literacy skills. And we measure students' knowledge before and after they complete Checkology lessons. In the 2018-19 school year, we found:
69% More than two-thirds of students surveyed were able to identify the standards of quality journalism after completing Checkology lessons.
2x The number of students who understand the First Amendment and the watchdog role of a free press doubled after students completed Checkology lessons.
68% More than two-thirds of students surveyed said they planned to become more engaged in civic issues and more active in their communities.
Join

our

fight.
Explore our services
Educators: Check out our Checkology® virtual classroom, NewsLitCamp® and other resources.
Browse our tools
Learners of all ages: Get smart about news with our tips and tricks, and test your skills with quizzes for the classroom and beyond.
Support our work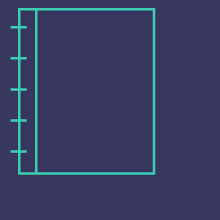 We want every student to develop an appreciation of quality journalism and the skills to become an active participant in civic life. Help us make this vision a reality.