The

Sift:

'Deepfake

defense'

|

Taylor

Swift

misinfo

|

Pulitzer

Prize

winners
An educator's guide to
the week in news literacy
Teach news literacy this week
'Deepfake defense' | Taylor Swift misinfo | Pulitzer Prize winners
Note: Our final issue of the school year is May 22. Please take a few minutes to complete our annual reader survey and tell us how this newsletter can better meet your needs.
Top picks
The Pulitzer Prize, the most prestigious award in journalism, announced its winners May 8. This year's awards included coverage of the Russia-Ukraine war and highlighted the importance of local journalism's watchdog role. The Associated Press won two awards for its war coverage — one in the breaking news photography category and another in the distinguished public service category for its "courageous reporting" from Mariupol, Ukraine. AL.com, based in Birmingham, Alabama, also won in two categories — commentary and local reporting. The latter — about a police force that preyed on residents to inflate revenue — was watchdog reporting that resulted in four new laws. Among this year's winners, the Los Angeles Times, Miami Herald and Mississippi Today were also recognized for local stories.

| | |
| --- | --- |
| | Dig deeper: Use this think sheet to examine this year's Pulitzer Prize winners in journalism and their impact. |
"The deepfake defense" — or falsely claiming authentic video is fake — is making its way into the courts in an attempt to capitalize on people's skepticism of audio and video as AI technology advances. One recent example happened in a lawsuit against electric car company Tesla filed by the family of a man who died in a crash while using Tesla's self-driving feature. The company's lawyers suggested that an authentic 2016 YouTube video of Elon Musk might be a deepfake. In the video, Musk claimed that two Tesla models could drive with "greater safety than a person."

Discuss: What do you believe is a bigger threat: people using fake photos and videos to spread lies, or people falsely calling real videos fakes?
Idea: Divide students into groups and ask half of them to come up with a list of the most concerning scenarios involving fake photos and videos passed off as genuine. Ask the other half to come up with a list of possible scenarios in which people falsely dismiss genuine photos and videos as fakes. Have students share scenarios with the class.
Resource: "Misinformation" (Checkology virtual classroom).
Related: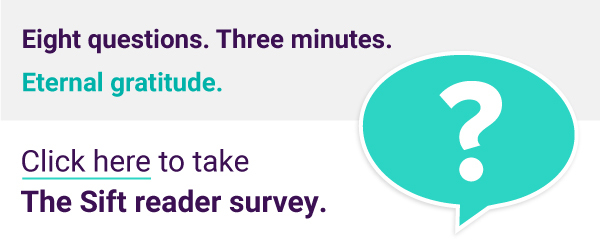 Love RumorGuard? Receive timely updates by signing up for RG alerts here.
You can find this week's rumor example to use with students in these slides.
Years-old image shared to stoke fears of immigrant 'invasion'
NO: This photo does not show migrants heading to the U.S.-Mexico border in May 2023. YES: This photograph shows Honduran migrants on a bridge in southern Mexico trying to reach the U.S. border in October 2018.

NewsLit takeaway: Photographs depicting large crowds are powerful tools in the propagandist's toolkit. An image of sports fans celebrating a team's victory, for example, can be presented in a misleading way to make it seem as if a big crowd supported a political party or idea. There is also a long history of photos depicting large groups of immigrants being shared out of context in posts that use fearmongering language, such as "threat" or "invasion." Social media users may be able to identify these false context photos by considering the source (was it posted by an account with a political agenda?) and searching for related news articles. A reverse image search is also a quick and easy method to uncover more information about an image. In this case, plugging this photo into Google Images revealed several news articles about a migrant caravan in 2018.
Wrong mug shots identifying Texas shooter shared online after mall massacre
NO: These mug shots do not show the person who killed eight people at an outlet mall in Allen, Texas, on May 6, 2023. YES: They are genuine mug shots of a different person who has the same name as the shooter. YES: The incorrect mug shots were used to draw the actual shooter's ties to white nationalist ideology into question and to spur baseless conspiracy theories that the shooting was a staged, "false flag" event.

NewsLit takeaway: It's common practice for partisans to scour the internet following a mass shooting in the hope of turning up unreported information that can be used to support political ideologies, deflect blame or complicate the story. While these claims often end up being inaccurate and are subsequently debunked by fact-checkers, a first impression is hard to shake and those who encounter these false claims may be left with a skewed view of the incident.

These mistaken mug shots, for example, were initially spread to draw early reporting about the shooter's white nationalist beliefs into question with counterclaims that a Hispanic person could not possibly be a white supremacist. But that isn't true, and the real shooter, who was Latino, identified himself as a white supremacist, according to news reports.

Related:

| | |
| --- | --- |
| | Kids should be trained in social media literacy before they get their first accounts, says the American Psychological Association in its first health advisory recommendations for guiding teens' social media usage. |
| | Ahead of the one-year anniversary of a racist mass shooting at a Buffalo, New York, grocery store, three families of shooting victims filed a lawsuit against social media platforms. The families say that social media algorithms pushed racist, anti-Semitic and violent content that radicalized the shooter. |
| | A Finnish newspaper is using online games to sneak credible, independent news about the Russia-Ukraine war past Russia's state-controlled filters. |
| | Don't miss this riveting interview by a first grader asking a journalist about his job. They discuss where news comes from, journalism challenges, the importance of local news and, of course, remote-controlled cars. |
| | Black Twitter, described by one professor as "the world's largest Black group chat," is being preserved by Archiving Black Twitter, a project launched earlier this year. |
| | The hunt for Taylor Swift Easter eggs (or hidden clues) led fans to mistake a $45 untitled, unpublished book on Amazon as her memoir and turn it into a bestseller. (The rumored memoir, it turns out, is actually a book on K-pop superstars BTS.) |
| | What's the best way for news media to cover a presidential candidate who spreads election misinformation? It's an ongoing journalism debate that was reignited by former President Donald Trump's May 10 CNN town hall appearance. |
Love The Sift? Please take a moment to forward it to your colleagues. They can also subscribe here.
Thanks for reading!
Your weekly issue of The Sift is created by Susan Minichiello (@susanmini), Dan Evon (@danieljevon), Peter Adams (@PeterD_Adams), Hannah Covington (@HannahCov) and Pamela Brunskill (@PamelaBrunskill). It is edited by Mary Kane (@marykkane) and Lourdes Venard (@lourdesvenard).

You'll find teachable moments from our previous issues in the archives. Send your suggestions and success stories to [email protected].

Sign up to receive NLP Connections (news about our work) or switch your subscription to the non-educator version of The Sift called Get Smart About News here.
Check out NLP's Checkology virtual classroom, where students learn how to navigate today's information landscape by developing news literacy skills.