Misinfo

101:

Empowering

Student

Truth

Seekers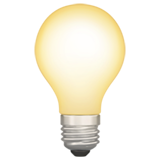 Educators, get information about a free webinar, Checkology® course and classroom resources focused on teaching students critical media and news literacy skills this spring.
Misinformation is one of the greatest threats to our democracy today. A world of rapidly evolving technology and media (highlighted by the introduction of new forms of generative artificial intelligence, changing ownership of social media platforms and shrinking news organizations across the country) means that it's becoming more difficult to determine the credibility of evidence and sources. If we don't help the next generation develop critical media and news literacy skills and habits of mind, they will be at a significant disadvantage in civic life.
But as an educator, you can make a difference. By teaching students how to spot and debunk misinformation — the focus of our "Misinfo 101" course on the News Literacy Project's Checkology virtual classroom — you can empower the next generation to successfully navigate our complex information landscape and to have a healthy skepticism toward what they read online or come across in their news feeds.
Take your teaching to the next level with our educator webinar, "Misinfo 101" course and classroom resources, all designed to help you and your students understand and fight back against misinformation.
Webinar
"Strategies for teaching about misinformation"
Join the News Literacy Project for a free educator webinar at 4 p.m. CT on Wednesday, April 19 to discover how to teach students about misinformation — what it is, how it functions, how to spot it and how to debunk it. You'll hear from Peter Adams, the News Literacy Project's senior vice president of research and design, and Hannah Covington, NLP's senior manager of education design, about how to empower your students with critical media and news literacy skills.
Topics will include:
The state of today's digital landscape, including the challenges posed by generative artificial intelligence such as ChatGPT.
Strategies for helping students determine the credibility of evidence and sources.
Best practices for teaching about misinformation and conspiratorial thinking.
Participants will come away with a roadmap for getting started with teaching about misinformation, including how to use the "Misinfo 101" course offered on Checkology.
Misinfo 101 Course
The "Misinfo 101" course on NLP's free Checkology virtual classroom contains four lessons, as well as four supplemental activities (called "Check Center Challenges" and "Missions") designed to support a curriculum, unit or lesson plan about misinformation.
Students learn how to identify and debunk misinformation, guard against conspiratorial thinking and effectively evaluate evidence and claims — especially when it comes to science and health.
Highlights of "Misinfo 101" include:
Additional lessons and supplemental activities include: (Click to expand)
Don't have time for the whole course? Customize the course to suit your needs or assign our "Misinfo 101 minicourse" instead for a shorter version that can be completed in only a few class periods.
To assign "Misinfo 101," first sign in to or register for your free Checkology educator account (don't worry, registration takes only a few clicks!). Create a class, assign a course, and select the "Misinfo 101" or "Misinfo 101 minicourse" preset options. That's it!
For even more ways to engage your students with Checkology, check out our Checkology student "Misinfo 101" contest, running April 3-May 1, 2023. For this contest, students find a social media post about a current event and fact-check it using any of the skills from the Check Center (such as reverse image search). Finally, they write about what they learned. Learn more about contests in the Checkology Help Center.
More Resources
Below is a curated selection of resources that will complement students' work on "Misinfo 101." The resources include helpful explainers about misinformation and conspiratorial thinking and practical tips on how to evaluate sources' credibility. Have your students review these links, or put their skills and knowledge to the test by taking the quizzes.