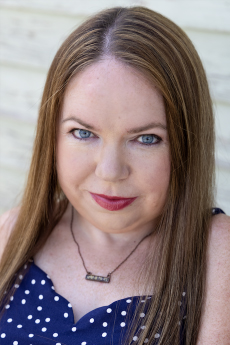 Upon

Reflection:

Cindy

Otis

and

the

fight

against

fake

news
---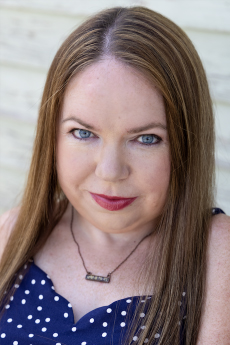 As an intelligence analyst at the CIA, Cindy Otis was trained to assess how our country's foreign adversaries deploy divisive rumors, destructive conspiracy theories and other kinds of disinformation against us.

Several months after the 2016 presidential election — which saw both the concerted Russian campaign to undermine trust in democracy and a surge in domestically created false content — she decided to leave the agency and deploy her skills on a different front. The analytic skills she had acquired, she reasoned, could be used to help the public learn how to responsibly assess what they're reading, watching and hearing. 
Her new mission: to educate Americans how to become more discerning about the news and other information they encounter and share. Her goal: to inoculate the public against unwittingly helping our foes undermine our country's civic life. 
"The primary consumers and generators of false information are average American citizens who don't realize they are propagating false information," she told me last week. They are assisting "foreign actors who seek to take advantage of Americans who are doing their work for them.''  
Otis has quickly made her mark. In her book True or False: A CIA Analyst's Guide to Spotting Fake News, published last year and targeted to young adults, she traces the history of misinformation and provides a primer on recognizing it. She is active on social media and has more than 35,500 Twitter followers. She has donated her services to the News Literacy Project, both for events and for the creation of infographics, such as "Eight Tips to Google Like a Pro." In her day job, she conducts investigations and analysis for the Alethea Group, which advises businesses on detecting and mitigating disinformation and social media manipulation. 
The Jan. 6 assault on the U.S. Capitol — a harrowing demonstration of the real-world consequences of disinformation — has given her work a heightened sense of urgency. A new ethos of personal responsibility around evaluating and sharing content of all kinds is needed to stem the further growth of conspiratorial thinking that leads to violence, she said.  
"Think about the good we can do as a society if we all take part in the process," she told me, comparing recycling's positive impact on the environment with the unceasing necessity to detoxify the information ecosystem.  
Otis started writing True or False after people began asking her basic questions — for example, which sources could be trusted. Even though the phrase "fake news" has been politicized and weaponized in recent years, she used it in the title as a way of "retaking it and getting it back" to its original meaning, she said. In the book, she defines fake news as "an attempt to deliberately spread inaccurate or false information in order to mislead others" by making it appear to be true. 
The book starts in 1274 B.C. with Ramses II, a young pharaoh who circulated a false, and long-believed, account of his heroic victory over Egypt's archenemy, the Hittites. She moves seamlessly from ancient times to the invention of the printing press, the partisan newspapers that sprang up during the American Revolution, "yellow journalism" in the early 20th century, Nazi propaganda, the dawn of television and, finally, the advent of the internet. This is where the history ends and the practical examples, case studies and advice begin. 
"Knowing the history of fake news gives us a road map to follow to combat it," she writes in the final chapter. "Truth still exists and … journalists are out there working hard every day to make sure we know what it is. So it's up to each of us to help fight fake news." 
When Otis isn't advising businesses on dealing with disinformation threats, she is deep into revising early drafts of her second book, a young adult novel. Currently titled At the Speed of Lies and scheduled for publication in 2023, it tells the story of a high school student who discovers that her Instagram account is being used to spark a cult-based conspiracy theory and has to figure out how to stop it spreading virally. 
"It's meant to show actual consequences from disinformation and conspiracy theories," she told me. "Showing a fictional character trying to come to terms with that and put the genie back in the bottle once it's been unleashed." 
As a society, we are long past the point where we can put the disinformation genie back in the bottle. But Otis is right to encourage everyone to recognize its destructive power and to push back against it. We need to appreciate what our adversaries already know: The future health of our democracy is at stake. This is a fight that, together, we must win. 
Read more from this series: