Sanitize

before

you

share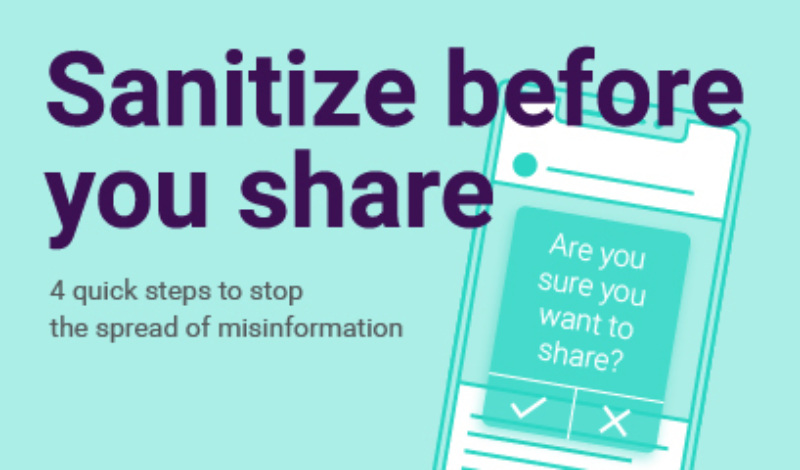 Misinformation swirling around the COVID-19 pandemic underscores the importance of consuming and sharing online content with care.
Public health officials are urging us to practice good hygiene to help stop the spread of this virus — by washing our hands thoroughly and frequently, staying home as much as possible, and keeping a safe distance from others when we do go out.
We can also practice good information hygiene.
Just adopt the four quick and easy steps below to help stop the spread of COVID-19 misinformation. If we sanitize the process around our information habits, we can prevent misleading and false content — some of which is hazardous to our health — from being widely shared and potentially doing harm.
HIDE

Saved Resources (

0

)

0