Upon

Reflection:

14

lessons

from

our

first

14

years
(This is an updated and revised version of a column posted last year at this time titled "13 lessons from our first 13 years.")
By Alan C. Miller                                                                                 
Today marks exactly 14 years since I founded the News Literacy Project and helped launch the field of news literacy. Our nonpartisan nonprofit is now the nation's leading provider of this vital critical-thinking skill. Our Checkology® virtual classroom has been used by educators in all 50 states and in scores of countries around the world.
Halfway through this school year, more than 10,400 educators, who have taught as many as 780,000 students, have used NLP's resources and participated in our programs. In addition to using Checkology, they connect to us by subscribing to The Sift®, our weekly newsletter for educators, and by attending NewsLitCamp® and other professional development programs. We have also expanded our offerings to the general public, including a mobile app, Informable®; a podcast, Is that a fact?; a weekly newsletter, Get Smart About News; and a specially designed version of Checkology. Last week, we partnered with The E.W. Scripps Company on the third  annual National News Literacy Week.
I started NLP after a 29-year career as a newspaper reporter. I have seen our work become ever more vital for the health of the country's democracy. My learning curve was steep, and the lessons were hard-earned. Here are 14 — one for each year — that are most salient.
Be mission-driven: In founding NLP, I was inspired to address a growing societal challenge that I initially recognized through the experiences of my sixth-grade daughter and her classmates. I envisioned that journalists and the standards of quality journalism could be marshaled to tackle this problem. This passion sustained me through waves of uncertainty, skepticism and unanticipated challenges.
Don't let the doubters deter you: How can you possibly teach students to know what news and other information to trust? How will you scale this? How will you sustain it? You will never get into schools! I heard a lot of this during the early years, when I constantly had to explain what news literacy was and why it mattered. I believed that funders and educators would ultimately see this skill as essential and that we would find a way to scale it through technology.
"Report the hell out of it": That was the admonition of my first program officer, and I took it to heart, drawing on my years as an investigative journalist. During NLP's first year, I spoke to more than 200 nonprofit leaders, educators, journalists, academicians and prospective board members and funders. They helped provide the road map that led to the creation of NLP's initial approach, team and curriculum.
Make educators your partners: My early hires were all educators. They included Bob Jervis, a sage social studies supervisor with whom I designed our foundational classroom program, and two people who are still with NLP more than a decade later: Peter Adams, the visionary behind all our subsequent educational resources, and Darragh Worland, a gifted digital media instructor and broadcast journalist. We told our classroom educators that we wanted them to be our partners and help us make our lessons better for their students and more useful for them. "Everyone comes in here and says this," Gillian Smith, the then-principal of The Facing History  School in New York City, one of our first two pilot schools, told me. "But you meant it."
Build a model board: From the start, our board of directors included distinguished, ethical and visionary leaders in journalism, education and business. I told the staff that if we lived up to the ideals they personified, we would be fine. Among them are some of the most renowned journalists of our time: John Carroll, my former editor at the Los Angeles Times; Gwen Ifill of PBS; and Walt Mossberg, the now-retired iconic tech columnist and conference producer. (John and Gwen were both on NLP's board when we all lost them much too soon in 2015 and 2016, respectively.)
Move fast and make things: A year to the day after NLP's founding, we kicked off our classroom program in an exceptional middle school in Brooklyn, New York. Eight months later, we were in schools in Bethesda, Maryland (where I live), and Chicago as well as New York City. In 2012 we launched a rudimentary digital unit; four years later, we released a full-blown virtual classroom. Not everything we tried worked, but we learned from our failures and moved forward relentlessly by building on our proven successes.
Bake assessment into your DNA: Assessment is an integral part of our work. We measure changes in students' knowledge, attitudes and behavior after they complete our lessons, and we gather feedback from teachers. We use the results to see what is working and what we need to change. In 2013, Debra Blum of The Chronicle of Philanthropy wrote (PDF) that this was a key to our survival despite launching in the deepest recession of our lifetime. She was right.
You don't get if you don't ask: Rarely has a day gone by in the past 14 years when I have not asked somebody for something. It is often, but not solely, for money. I have also asked candidates to serve on our board or advisory committees; journalists to volunteer to go into classrooms, lead virtual lessons or speak at events; educators to adopt our curriculum or make it available to their teachers; and news organizations to endorse our work, host day-long professional development programs or support National News Literacy Week. I do so knowing that I'm not asking for me; I'm asking for the mission. For those who have said yes, you have our gratitude. For those who haven't, it's not too late!
Never let them see you sweat: The economy cratered in September 2008, just as our first website went up and before we could even get our lessons into schools. At one point, my wife and I had to lend NLP money to make payroll. Again in 2016, we faced perilous times. Nobody wants to be the last one hired or the one to invest the last dollar, so we kept this close. By 2017, we had regained our financial footing and had even broken into popular culture as an answer on Jeopardy!. Looking back, I told the board, "It's better to be on Jeopardy! than in jeopardy!"
"If you build it, they will come": Creating NLP was a leap of faith for me. Creating Checkology was a leap of faith for NLP. Ready to move to national scale in 2015, we raised $250,000 and contracted with Actual Size, a branding and digital design agency. The firm partnered with our staff to build a cutting-edge, highly engaging virtual classroom. Our platform of dreams is being used nationwide in red, blue and purple states, with the aspiration for future exponential growth. Now, we just have to "go the distance."
Be rigorously nonpartisan: Key founding board members and I brought this to NLP from our experience in journalism. The board itself is bipartisan; its current members include a former  Obama administration official and a George W. Bush White House appointee. We teach students how to think, not what to think, about news and other information. We do not steer them toward, or away from, any news outlet or medium. We believe this is not only consistent with our mission, but also ensures that we can work with educators, school districts and communities across the political spectrum. This principle has become ever more vital as the country has become more and more politically polarized.
Embrace diversity and inclusion: From the start, we sought to include board members, staff and journalists of color and diverse backgrounds and to reflect this in how we presented ourselves. I saw how powerful this was the day we launched our classroom program in 2009 in a middle school in Brooklyn when Soledad O'Brien, then with CNN and on our founding board, told students about the serious challenges she faced as a pioneer in her field as a woman and a person of color. For the past 18 months, we have engaged in intensive Diversity, Equity and Inclusion training and have examined every aspect of NLP to ensure that we make these values and practices integral to who we are and what we do. As a result, we are better, stronger and more representative.
Create a circle of virtue: Perhaps nothing has been more gratifying than seeing the expansion of a diverse and ever-widening circle of those drawn to our mission: Accomplished and engaged members of our board and National Leadership Council. Talented and committed staffers. Volunteer journalists and front-line educators. Generous donors who make our work possible. High-powered partners who help us expand our reach. Our growth continues to be fueled by new participants, partners and patrons.
Seize the moment: The rise of conspiratorial thinking around groups like QAnon, the pandemic and the 2020 election has raised the stakes for the country's public health as well as its public life. We have responded by seeking to turn our mission into a national movement. We want to play a leading role in creating a sea change in how people consume and share news and other information through a heightened sense of personal responsibility. We aspire to educate, empower and engage a grassroots community of upstanders for facts who push back against mis- and disinformation. Please join us today!
News

literacy

works:

Proving

the

doubters

wrong

and

preserving

democracy
By Alan C. Miller and Peter Adams
We stand forewarned: If America is to reverse its slide toward becoming an information dystopia, we must not only accept the responsibility of knowing what news and other information to trust, but we must provide the next generation with the means to do so as well.
Yet since the field of news literacy emerged 14 years ago, critics have questioned both its intent and its effectiveness. Among their concerns: How could this approach be shown to work? Was it a stalking horse for legacy media? Would it be dismissed by conservatives as inherently biased?
How can education help prevent people from being drawn into conspiracy theories that sway adherents not with facts, but with appeals to our emotions, cognitive biases and innate need for community and purpose?
Finally, would it breed cynicism rather than healthy skepticism?
We believe we can effectively answer those questions, based on our work at the News Literacy Project.
After launching in middle schools and high schools in 2009, our education nonprofit has moved to national scale with our Checkology virtual classroom. Nearly 300,000 students in schools across the country have used the online platform since 2016.
Demonstrable impact: Robust assessment data collected during the 2020-21 school year and analyzed by independent evaluators shows that Checkology works. Surveys of thousands of students taken before and after completing lessons reflect significant increases in their understanding of news media bias and in their ability to recognize the standards of quality journalism and credible information. Students also demonstrated increased knowledge of First Amendment freedoms and the watchdog role of the press.
Educators who use Checkology tell us they see the impact as well.
"Equipped with the language to discuss the news and current events analytically, my students now rely less on their emotions, more on reason and evidence," said Bradley Bethel, an English teacher in Graham, North Carolina. "They have developed a shared set of norms for determining truth."
Independence: Various news organizations and journalists, including digital-first outlets, partner with us. But we are independent of them in our resources and programs. In fact, in our Checkology lessons, newsletters and other content, we point out shortcomings in news coverage and encourage students and the public to use news literacy skills to hold news organizations accountable when they fall short of their standards. This year, we are creating a new lesson that explores the roots of distrust in news, including journalism's historic failure to be diverse and inclusive in its newsrooms and coverage.
Nonpartisanship: Checkology is being used by educators in every state in the country, and 50 districts have recommended it to their teachers. This includes the nation's largest in strongly blue New York City, Los Angeles and Chicago as well as those in deep red states like Alabama, Missouri and Texas. This is made possible by NLP's rigorous nonpartisanship that is reflected in the platform as well as in our board, funders and public voice.
Combating misinformation: We are working to help people see the exploitative nature of misinformation — the way it preys on our most sacred values and beliefs, using our desire for equity or our patriotism, to bypass our rational defenses and hijack our civic voices. We are also inoculating against the allure of conspiracy theories by helping people recognize the cognitive biases and flawed reasoning they deploy and the serious damage they inflict.
Skepticism, not cynicism: We work hard to help young people understand that even the most credible sources of information make mistakes — and that they are committed to correcting them. Credible journalism has a concern for the truth and strives to be as fair and transparent as possible. It is vitally important to empower young people — and everyone else — to recognize and respond to problematic news coverage. But it is equally important that we recognize the value and credibility of quality, standards-based journalism compared with the rest of what we encounter online. No source of information is perfect, but that doesn't mean that all sources are created equal.
Our experience has shown us the power of equipping young people with the knowledge, skills and mindsets to successfully navigate today's information environment and become engaged and informed participants in the civic life of their communities and the country. We owe it to them, and to ourselves, to do the same.
Democracy just may depend on it.
(Alan C. Miller is the founder and CEO of the News Literacy Project and Peter Adams is senior vice president for education.)
Upon

Reflection:

Cindy

Otis

and

the

fight

against

fake

news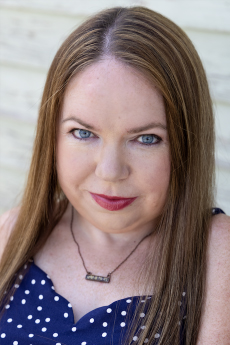 As an intelligence analyst at the CIA, Cindy Otis was trained to assess how our country's foreign adversaries deploy divisive rumors, destructive conspiracy theories and other kinds of disinformation against us.

Several months after the 2016 presidential election — which saw both the concerted Russian campaign to undermine trust in democracy and a surge in domestically created false content — she decided to leave the agency and deploy her skills on a different front. The analytic skills she had acquired, she reasoned, could be used to help the public learn how to responsibly assess what they're reading, watching and hearing. 
Her new mission: to educate Americans how to become more discerning about the news and other information they encounter and share. Her goal: to inoculate the public against unwittingly helping our foes undermine our country's civic life. 
"The primary consumers and generators of false information are average American citizens who don't realize they are propagating false information," she told me last week. They are assisting "foreign actors who seek to take advantage of Americans who are doing their work for them.''  
Otis has quickly made her mark. In her book True or False: A CIA Analyst's Guide to Spotting Fake News, published last year and targeted to young adults, she traces the history of misinformation and provides a primer on recognizing it. She is active on social media and has more than 35,500 Twitter followers. She has donated her services to the News Literacy Project, both for events and for the creation of infographics, such as "Eight Tips to Google Like a Pro." In her day job, she conducts investigations and analysis for the Alethea Group, which advises businesses on detecting and mitigating disinformation and social media manipulation. 
The Jan. 6 assault on the U.S. Capitol — a harrowing demonstration of the real-world consequences of disinformation — has given her work a heightened sense of urgency. A new ethos of personal responsibility around evaluating and sharing content of all kinds is needed to stem the further growth of conspiratorial thinking that leads to violence, she said.  
"Think about the good we can do as a society if we all take part in the process," she told me, comparing recycling's positive impact on the environment with the unceasing necessity to detoxify the information ecosystem.  
Otis started writing True or False after people began asking her basic questions — for example, which sources could be trusted. Even though the phrase "fake news" has been politicized and weaponized in recent years, she used it in the title as a way of "retaking it and getting it back" to its original meaning, she said. In the book, she defines fake news as "an attempt to deliberately spread inaccurate or false information in order to mislead others" by making it appear to be true. 
The book starts in 1274 B.C. with Ramses II, a young pharaoh who circulated a false, and long-believed, account of his heroic victory over Egypt's archenemy, the Hittites. She moves seamlessly from ancient times to the invention of the printing press, the partisan newspapers that sprang up during the American Revolution, "yellow journalism" in the early 20th century, Nazi propaganda, the dawn of television and, finally, the advent of the internet. This is where the history ends and the practical examples, case studies and advice begin. 
"Knowing the history of fake news gives us a road map to follow to combat it," she writes in the final chapter. "Truth still exists and … journalists are out there working hard every day to make sure we know what it is. So it's up to each of us to help fight fake news." 
When Otis isn't advising businesses on dealing with disinformation threats, she is deep into revising early drafts of her second book, a young adult novel. Currently titled At the Speed of Lies and scheduled for publication in 2023, it tells the story of a high school student who discovers that her Instagram account is being used to spark a cult-based conspiracy theory and has to figure out how to stop it spreading virally. 
"It's meant to show actual consequences from disinformation and conspiracy theories," she told me. "Showing a fictional character trying to come to terms with that and put the genie back in the bottle once it's been unleashed." 
As a society, we are long past the point where we can put the disinformation genie back in the bottle. But Otis is right to encourage everyone to recognize its destructive power and to push back against it. We need to appreciate what our adversaries already know: The future health of our democracy is at stake. This is a fight that, together, we must win. 
Read more from this series:
Upon

Reflection:

The

media's

dismissal

of

the

Wuhan

lab

theory
For more than a year, the theory that the COVID-19 global pandemic began with the leak of a previously unknown coronavirus from a laboratory at China's Wuhan Institute of Virology in late 2019 was roundly, even vociferously, dismissed by many scientists and most in the news media.
A New York Times report called it "a conspiracy theory." Facebook deemed it "false" and took down posts making that claim. The fact-checking site PolitiFact dismissed it as "inaccurate and ridiculous. We rate it Pants on Fire!" (a term reserved for its most discredited assertions).
These conclusions were published despite the fact that the virus's origin had not been definitively identified. The Wuhan Institute of Virology, located in the city where COVID-19 first surfaced, engages in cutting-edge studies of coronaviruses — but from the start of the pandemic, the Chinese government shared little information and blocked independent inquiries into the source of the outbreak.
Instead, based on disease outbreaks caused by other coronaviruses, the gospel among public health officials and the news media was that the deadly pathogen likely jumped from animals to humans in a market where live animals are sold.
That is, until recently.
In the past two months, the "lab-leak" theory has gone from "debunked" (The Washington Post) to "plausible" (The Wall Street Journal). In a May 5 article in the Bulletin of Atomic Scientists, veteran science writer Nicholas Wade made the case that it deserved serious consideration. Nine days later, the journal Science published a letter, signed by 18 leading scientists, calling for an independent investigation. On May 23, The Wall Street Journal reported that according to U.S. intelligence, three workers at the Wuhan lab sought hospital care in November 2019 "with symptoms consistent with both Covid-19 and common seasonal illness." And in a statement on May 26, President Joe Biden announced that after an initial analysis, the U.S. intelligence community had "coalesced around two likely scenarios" for the virus's origin — a species jump and a lab leak. He also ordered a second intelligence analysis, to be completed within 90 days, "that could bring us closer to a definitive conclusion."
As a result, some news outlets have revised or corrected some of their prior reporting. Facebook reversed its ban. PolitiFact removed its fact-check from its database, but archived it "for transparency" and added an editor's note.
The newfound credibility of the lab-leak theory has also sparked widespread criticism of media coverage, particularly from conservatives, and soul-searching among journalists themselves about a story that has enormous stakes.
The COVID-19 pandemic has already caused more than 176 million infections and 3.8 million deaths worldwide, along with catastrophic economic damage and dislocation. Confirmation that the virus (formally known as SARS-CoV-2) had escaped from the lab would be devastating for China's standing in the world. It would also raise grave doubts about the types of research — and the safety procedures — at the Wuhan lab and at similar facilities around the world.
Should the lab leak be confirmed, the initial coverage of the pandemic would represent a massive journalistic failure. In any case, the mainstream news media was misguided in dismissing a theory that was always plausible.
This rush to judgment is a teachable moment, both for the producers of journalism and for those who read, watch and listen to their work.
The first lesson is that journalists in general, and science journalists in particular, were too credulous and reliant on outspoken scientists and failed to probe their potential conflicts of interest. For example, on Feb. 19, 2020, The Lancet, an influential medical journal, published a statement, signed by 27 public health scientists, that "strongly condemn[ed] conspiracy theories suggesting that COVID-19 does not have a natural origin." That statement "effectively ended the debate over COVID-19's origins before it began," according to a Vanity Fair investigationpublished on June 3 of this year.
But several months after the statement was published, a public records request revealed that the scientist who organized, drafted and signed it was involved in providing funding — including repackaged U.S. government grants — to the Wuhan Institute of Virology. "Conflicts of interest, stemming in part from large government grants supporting controversial virology research, hampered the U.S. investigation into COVID-19's origin at every step," Eban wrote.
Just four months ago, during a press conference in Wuhan, the leader of a World Health Organization team that was allowed into China for a four-week investigation called the lab-leak theory "extremely unlikely." But China is an influential member of that organization, and the WHO team was given only limited access to independent data and Chinese facilities.
The second lesson concerns the predilection of journalists to dismiss the lab theory because President Donald Trump, who perpetuated so many falsehoods during his four years in office, was promoting it. His comments, along with his racially offensive references to the "China virus" and "kung flu," were widely seen as attempts to deflect attention from his administration's mishandling of the pandemic in the United States.
(One of the earliest proponents of the lab-leak theory, Sen. Tom Cotton, an Arkansas Republican and Trump ally, was also derided when he suggested during a Senate Armed Services Committee hearing in January 2020 that the virus may have originated in a Wuhan "superlaboratory.")
"The 'boy who cried wolf' metaphor is at the heart of this," Kelly McBride, the chair of the Craig Newmark Center for Ethics and Leadership at the Poynter Institute, told me. She said numerous journalists had told her that they had disregarded the leak theory because it was being espoused by Trump, so they viewed it as yet another example of disinformation.
The third lesson is to tread carefully when telling readers, viewers and listeners what to think by labeling something as false or fabricated.
Despite the lack of conclusive evidence for either the species-jump theory or the lab-leak theory, journalists didn't simply express skepticism about the latter possibility; they dismissed it entirely, saying it had been "debunked" or calling it a "fringe theory." Particularly during the last two years of Trump's presidency, the media became bolder in calling out his disinformation — but in this case, the circumstances didn't support this extreme step.
"You can be too inconclusive when the conclusive evidence is there, a la climate change," McBride told me. "And you can be overly conclusive when the evidence isn't there, a la Wuhan."
A small number of scientists and journalists did give the lab-leak theory credence early in the pandemic — but they were like trees falling in the forest that no one was around to hear.
As a result, journalists fell into a common narrative — some critics call it "groupthink" — that failed to give dissenting voices their due. In this respect, and because of the overreliance on self-serving sources, the media's response to assertions that the virus had escaped from the Wuhan lab is reminiscent of the widespread failure of journalists to challenge the claims of the George W. Bush administration that Saddam Hussein was harboring weapons of mass destruction in Iraq.
"Good journalism, like good science, should follow evidence, not narratives," opinion columnist Bret Stephens wrote in The New York Times last month. "It should pay as much heed to intelligent gadflies as it does to eminent authorities. And it should never treat honest disagreement as moral heresy."
And what are the lessons for all of us who read, watch and listen to the news?
Seek out a wide range of sources, including those who challenge the conventional wisdom.
Maintain a healthy skepticism. Even the most credible sources can be wrong. While, in most cases, a broad consensus of credible media and other sources (including scientists) can be trusted, this may not apply when evidence is unavailable or hidden.
Don't rush to judgment, especially where science is involved and evidence is inconclusive. Check your own biases; don't automatically disregard everything that someone you typically disagree with says.
Finally, follow the story as it evolves. Truth can take time to emerge. In this case, the story is far from over.
Read more from this series:
Upon

Reflection:

Recalling

a

Great

Newspaper

Editor

and

What

He

Represented
This column is a periodic series of personal reflections on journalism, news literacy, education and related topics by NLP's founder and CEO, Alan C. Miller. Columns are posted at 10 a.m. ET every other Thursday.
John Carroll was the kind of editor who made you proud to be a journalist. He inspired those who worked for him. In my case, I felt honored to call him my editor, my chairman, my friend.
John led with vision, integrity and courage. He loved a good story, especially when it held the powerful accountable. His courtly manner belied a steely resolve and an uncompromising commitment to the highest standards of journalism. I thought of him as the iron fist in the velvet glove.
This month will mark six years since John's death at 73 from Creutzfeldt-Jakob disease, a rare and unforgiving degenerative brain disorder. It was a devastating loss for those of us who knew and revered him. It was also an indelible loss for journalism, and for the country.
Norm Pearlstine, a prominent editor in his own right who had remained close to John since their days as Haverford College classmates, said at his friend's memorial, "John Carroll was our generation's greatest, most respected and most beloved editor."
In many respects, John's story reflects the trajectory of American journalism in the 21st century. He pushed back against the growing challenges that threatened the health of newspapers, the partisan attacks on journalism, and the rise of misinformation. Sadly, these forces have only accelerated since his passing.
I first met John when he was named the editor of the Los Angeles Times in 2000 and I was an investigative reporter in the paper's Washington bureau. He had been editor of The Baltimore Sun (1991-2000) and, prior to that, the Lexington (Kentucky) Herald-Leader (1979-1991), shepherding both papers to Pulitzer Prizes.
John took over a demoralized staff reeling from the disclosure that the Times had published a special issue of its Sunday magazine devoted entirely to the Staples Center, a new downtown sports arena, and split advertising revenue from that issue with the arena — a fundamental breach of journalism ethics. He recommitted the paper to its high standards, recruited talented reporters and editors from across the country and reaffirmed the power and honor of journalism at its best.
When he detected a left-leaning slant to some of the paper's coverage, he made it clear that this was unacceptable. When he learned that a veteran staff photographer covering the Iraq war had digitally manipulated an image, he promptly fired him and explained to readers why such an ethical breach was so egregious. He called factual errors "the pollution of our business" and insisted that they be promptly corrected.
Under John's leadership, the paper revealed that the U.S. Food and Drug Administration had approved seven drugs that subsequently were suspected of contributing to more than 1,000 deaths; it detailed the high price in blood and treasure of the Marine Corps' deeply troubled aviation program; it revealed deadly medical problems and racial injustice at the Martin Luther King Jr./Drew Medical Center, a public hospital in Los Angeles; and it published "Enrique's Journey," an exhaustive and moving account of a Honduran boy's harrowing journey to reunite with his mother, who had migrated to the United States 11 years earlier. These projects each won Pulitzer Prizes — five of the 13 that the paper captured during John's extraordinary five-year tenure ("Enrique's Journey" won for both feature writing and feature photography). I embraced the opportunity to work closely with John on the Marine Corps aviation series as well as on other projects.
In his eulogy, Dean Baquet, hired by John as the Times' managing editor (and now the executive editor of The New York Times), called John's success in Los Angeles "one of the finest acts of leadership — in a newsroom or anywhere else — in modern times." He quoted a colleague as saying that watching John run the paper "was like watching Willie Mays play baseball."
But it wasn't enough. The business model for newspapers was collapsing. The internet had led to steep declines in both advertising and circulation as readers gravitated to free online competitors. Family-run papers and companies, finding it harder and harder to stay afloat, were being consolidated by new owners focused on shrinking the bottom line.
The Tribune Company, which had purchased the Los Angeles Times in 2000 in the aftermath of the Staples Center debacle and then hired John to run it, began demanding ever-deeper budget cuts to maintain profit margins — a demand, John said, that would kill the newsroom. Amid the widening rift between John and Tribune executives in Chicago, he stepped down in 2005.
A year later, in accepting the American Society of Newspaper Editors Leadership Award, John asked what would become of newspapers: "What will become of the kind of public service journalism that newspapers produce? … What will the public know — and what will the public not know — if our poorly understood, and often unappreciated, craft perishes in the Darwinian jungle?"
Those questions have only become more urgent. Since then, more than 2,000 newspapers in the United States have shut down, and many others have cut their staffs.
The three papers that John edited have been vastly diminished. The Herald-Leader and the rest of the once-proud, family-run McClatchy chain were purchased by Chatham Asset Management, a hedge fund, in a bankruptcy sale last year. The Baltimore Sun and other papers in the Tribune chain were acquired last month by Alden Global Capital, another hedge fund notorious for slashing newspaper staffs and selling their assets.
The Los Angeles Times suffered through a string of corporate overlords who ranged from inept to malevolent, as well as a stint when Tribune was in bankruptcy. In 2018, the paper was purchased by Patrick Soon-Shiong, a Los Angeles biotech billionaire. Pearlstine, John's longtime friend, was the new owner's first executive editor and presided over an initial period marked by hiring and hope. But he stepped down last year amid internal strife and reports of ethical lapses by multiple staffers, as well as financial losses and disappointing growth in digital subscriptions.
For his part, after leaving newspapers, John embarked on a new fight to retain an appreciation for the journalistic values to which he had devoted his illustrious career.
In 2008, he accepted my invitation to become one of the initial board members of the News Literacy Project, the education nonprofit that I left the Los Angeles Times to create. Our purpose was (and still is) to use journalism standards — and journalists — to help teach students how to know what they can trust, share and act on and what they should dismiss and debunk, and to give them an understanding of what sets quality journalism apart.
John served seven years on our board, including four as chairman — helping to get NLP off to a strong start and move to national scale. His reputation, devotion to the cause and managerial acumen were invaluable. It was his final principled service to the preservation of a healthy democracy.
"It is important for us to understand, in clear English, what, exactly, a journalist is, and what a journalist is not," John said in his 2006 ASNE speech. "It is important for us to live by those beliefs, too, and to condemn those who use the trappings of journalism to engage in marketing or propaganda. And, finally, it is important for us to explain to the public why journalism — real journalism, practiced in good faith  — is absolutely essential to a self-governing nation."
John Carroll embodied journalism's highest values. Emulating him would be both a fitting legacy and a fine way to preserve them.
Read more from this series:
Upon

Reflection:

Supporting

journalists

serving

local

communities

of

color
Communities of color have historically been underserved by the news business, and the loss of journalism jobs and outlets nationwide has exacerbated this neglect. Then came the pandemic, with its disproportionate impact on Black and brown people throughout the United States, and the accompanying "infodemic" of misinformation.
In early 2020, Maritza Félix saw this neglect — and the resulting lack of trustworthy information in these communities — as an opportunity to fill a need. The 38-year-old freelance journalist and self-described "WhatsApp queen" decided to use that social media platform to connect people in Arizona and Sonora, Mexico, with a Spanish-language service that would combat harmful misinformation and provide practical, credible "news you can use."
Conecta Arizona has succeeded beyond her wildest dreams. She has engaged 50 experts on health, immigration, personal finances, and other topics to provide guidance to the 257 participants in her WhatsApp group (the maximum size of a WhatsApp group is 256, plus an administrator). She has done 265 online "horas del cafecito" (coffee hours), and is writing a weekly column for Prensa Arizona, the state's largest Spanish-language newspaper. On Feb. 4, she started a weekly program, La Hora del Cafecito en la Radio, broadcast on a Phoenix radio station and online.
"We are building a model to strengthen local journalism that inspires others to do the same in their communities," she wrote in a May 11 post on Medium, adding: "I didn't want to change the world, but I did want to save it from a pandemic of misinformation."
Félix is one of 11 journalists who last week completed their eight-month John S. Knight Community Impact Fellowships, based at Stanford University but conducted remotely. Spurred by both pandemic-imposed restrictions on residential sessions and a heightened sense of urgency about the lack of diversity in newsrooms, the Community Impact Fellowship program was created last year to nurture resilient leaders, like Félix, who serve communities of color with early-stage journalism initiatives. These initiatives are seedlings of new life amid the withering nationwide losses in local journalism.
(Full disclosure: The John S. and James L. Knight Foundation, which funds the JSK Fellowships, is one of the News Literacy Project's largest donors.)
On the final day of the program, I spoke with Félix and another JSK fellow, Candice Fortman, the executive director of Outlier Media. It provides Detroit residents with information about public services and other needs via text and collaborates with local partners on news reporting. I was struck by the impact that Félix and Fortman and their service-oriented models are having on often-overlooked communities. I was also impressed by the JSK Fellowships' strategic pivot to reframe its program for mid-career journalists, founded in 1966, as Community Impact Fellowships.
The pandemic presented an opportunity to focus on individuals who were "doing journalism for the community and in the community," Dawn Garcia, the veteran JSK Fellowship director, told me. The need to deliver the program remotely allowed participants to continue to provide essential services locally while using Zoom to join the fellowship's workshops and its coaching, brainstorming and networking sessions.
For Félix, the fellowship provided funding to help her sustain her experiment — and something far less tangible, but just as vital.
Since arriving in the United States from her native Mexico 15 years ago, she has become an acclaimed journalist: In 2012 and 2013, the Phoenix New Times named her the best Spanish-language journalist in Arizona, and she won five Emmy Awards during three years as a writer and producer at Telemundo. Still, she said, being selected for the JSK Fellowship was deeply validating.
"They bet on a Latina, an immigrant with red lipstick, a hand-embroidered Mexican blouse, and a strong accent," she wrote on Medium. "It was as if I had been a seed and thrown into fertile ground … and I flourished."
Indeed. "In one year," she wrote, "we have answered 1,214 questions from members of our community, plus the 511 we answered during the intense election coverage in 2020." In addition, she continued, "we have debunked 262 conspiracy theories, myths, and fake news from social media."
Félix has just started a newsletter and has plans for a website. She aspires to be able to pay Spanish-speaking journalists for stories, she said — but "first, I need to pay myself." And she hopes that she will be able to develop a sustainable business model that does not rely entirely on philanthropy.
Outlier Media is creating just such a model.
It was founded by Sarah Alvarez, a former public radio reporter and producer who developed the concept as a JSK fellow in 2016. Outlier, a nonprofit, creates beats for its five-person staff based on the stated needs of its low-wealth community. When the pandemic hit, Fortman said, those needs included responses to food insecurity and child-care concerns, along with actionable information about COVID-19.
In addition to texting information directly to residents in both English and Spanish, Outlier's reporters work collaboratively with many of the newsrooms in the city on watchdog and investigative reporting. One reporter, shared with the Detroit Free Press, translates Outlier's texts into Arabic. (The Detroit area is home to one of the country's largest Arab American communities.)
Outlier was bolstered this year by a three-year, $950,000 grant from the American Journalism Project, which supports new models in local nonprofit journalism. Fortman said the funds would be used to help increase and diversify revenue through such sources as consulting, sponsorships, corporate gifts, events and merchandising.
"We are a blank canvas on which to build our model: a new way for newsrooms to build relationships with communities and not on the backs of communities," she wrote in a Dec. 2 Medium post.
Fortman told me that her biggest takeaway from the JSK Fellowship is her realization that "collaboration is likely the best route forward for most of us." This may include partnering with other outlets to share the cost of development, information technology and other specialized services.
What else will it take for innovative outlets like Outlier Media and Conecta Arizona to succeed?
It starts with listening to the community — first to determine its needs and then to figure out how best to meet them through a two-way conversation. It requires using technology in creative and sometimes experimental ways. A sound business model and diverse revenue sources are critical for long-term sustainability.
Above all, it means nurturing committed journalists-turned-social entrepreneurs like Félix, Alvarez and Fortman, and investing in their vision.
"I took a step back in my journalism and realized why I started in the first place: to serve the community, to serve my people," Félix told me. "I don't need to be working with a big production company. Sometimes you can make a difference with very small things, like we're doing."
We should all root for these initiatives to succeed with impactful and sustainable models that others can emulate. If they do, they can help rebuild local news, restore trust in journalism and reach diverse communities that have long felt ignored. That would be no small thing.
Correction: An earlier version of this post stated Maritza Felix's age as 34. She is 38.
Read more from this series:
Upon

Reflection:

The

First

Amendment

and

the

Need

for

Vigilance
This column is a periodic series of personal reflections on journalism, news literacy, education and related topics by NLP's founder and CEO, Alan C. Miller. Columns are posted at 10 a.m. ET every other Thursday.
"Whoever would overthrow the liberty of a nation must begin by subduing the freeness of speech."
— Benjamin Franklin
The tumultuous events of the past year have highlighted the First Amendment's vital role as a pillar of American democracy. They have also underscored the need for vigilance in defending it.
Journalists' coverage of these events — the pandemic, the nationwide protests denouncing police killings of Black Americans and supporting racial justice, and the bitterly contested presidential election and its aftermath — have put renewed focus on the protection of freedom of the press.
Attacks by law enforcement on protesters and journalists have brought to prominence two other First Amendment protections: freedom of speech and the right to peaceably assemble. Freedom of speech is also at the center of ongoing debates over controversial speakers on college campuses and the role of social media companies in limiting or blocking hate speech and disinformation on their platforms.
Now, the initial amendment to the U.S. Constitution is being tested on multiple fronts:
Because of these and other factors, understanding the First Amendment's role in protecting key freedoms is now especially important.
"Expression by speakers across the ideological spectrum is facing actual or threatened suppression by not only government officials, but also other powerful societal forces, from tech giants to social media mobs," Nadine Strossen, an expert on constitutional law and a former president of the American Civil Liberties Union, told me. "No matter who we are, no matter what we believe, we all have a stake in ensuring meaningful free speech for everyone."
This starts with knowing the rights and freedoms that the amendment protects. A 2019 survey (PDF) by the Freedom Forum Institute found that only 1% of Americans could name all five: freedom of speech, freedom of the press, freedom of religion, the right to peaceably assemble  and the right to petition the government for a redress of grievances. More than a quarter (29%) could not name a single one. Asked about the First Amendment's language at her Supreme Court confirmation hearing last year, even Amy Coney Barrett — nominated to fill the seat long held by Ruth Bader Ginsburg — was unable to cite the right to petition the government.
It extends to knowing what the amendment covers — and what it does not.
The First Amendment is frequently invoked in discussions of online speech. While it states that Congress "shall make no law" that infringes on the protections it cites, it says nothing about private companies, such as Facebook or Twitter, curating content on their platforms and restricting speech that they deem harmful.
As a result, support for it should never be taken for granted.
"The future of the First Amendment seems uncertain. So does the underlying reality of public opinion in this area and its trajectory moving forward." That was the conclusion of High School Student Views of the First Amendment (PDF), a 2019 report commissioned by the John S. and James L. Knight Foundation that summarized the findings of seven national surveys of U.S. high school students from 2004 to 2018. A Knight survey of college students, published in 2020, found that "students today are less inclined than their recent predecessors to view First Amendment freedoms as secure in society."
Why? Here's one reason: Court decisions that are often most the important — for example, whether displaying a swastika is a form of free speech or whether speakers should be permitted to share offensive views on college campuses — may be challenging for many to understand.
This makes it imperative that the First Amendment be taught in schools as the bedrock of the country's commitment to individual rights and responsibilities and a core part of civics education.
As Strossen told me, "The only secure protection for free speech is a public that understands its importance and therefore defends it."
Read more from this series:
Upon

Reflection:

Spotlight

—

a

special

resonance
This column is a periodic series of personal reflections on journalism, news literacy, education and related topics by NLP's founder and CEO, Alan C. Miller. Columns are posted at 10 a.m. ET every other Thursday.

Photo Credit: Spotlight, Participant Media/Open Road Films, 2015
The upcoming Academy Awards ceremony on Sunday offers an opportune moment to reflect on my favorite film about journalism: Spotlight, which won the best picture Oscar in 2016.
The movie — whose title comes from the name of The Boston Globe's investigative team — depicts how reporters and editors at the paper uncovered decades of sexual abuse by local Roman Catholic priests and the Boston Archdiocese's role in covering it up.
More than five years after its release, it continues to resonate with me for deeply personal reasons. I spent most of my 29 years as a newspaper reporter doing the kind of dogged, challenging and impactful investigative work that Spotlight captures with such painstaking authenticity. This gave me a particular appreciation for the lengths to which the filmmakers went to get it so right — and how they were able to make such an engrossing and entertaining movie in the process.
Moreover, it brought attention to journalism's watchdog role — holding the powerful accountable — and the importance of a local newspaper to its community at a time when journalism was increasingly under fire and many local publications were failing. It portrayed the reporters and editors as heroic, though fallible, and reflected the essential role of principled sources and courageous victims to bring vital, if excruciatingly painful, truths to light.
In addition, I have a unique connection to this movie: Marty Baron (powerfully portrayed by Liev Schreiber), who set the investigation in motion on his first day as the Globe's top editor and oversaw it with steely determination, is a friend and former colleague. For months, I shared in his excitement as he told me about the film's production and launch.
I first saw Spotlight in 2015 at an investigative journalism film festival that featured a discussion with Baron, some of his former Globe colleagues, director Tom McCarthy and McCarthy's co-screenwriter, Josh Singer. I sat between two longtime friends — Chuck Lewis, the founder of the Center for Public Integrity and the executive editor of American University's Investigative Reporting Workshop, and James Grimaldi, an investigative reporter at The Wall Street Journal and a two-time Pulitzer Prize winner.
Throughout the screening, the three of us shared chuckles of recognition — when reporter Michael Rezendes (Mark Ruffalo) first makes his edgy inquisitiveness felt; as Sacha Pfeiffer (Rachel McAdams) and her colleague traipse from door to door in Boston's blue-collar neighborhoods in search of victims who will share their stories; and as the Spotlight team members scour yellowing clips in the newspaper's library (the morgue, in newsroom parlance) and pore over records on microfilm.
During the panel discussion and in conversations at a reception following the screening, I was struck both by McCarthy's and Singer's abiding belief in the power of journalism and by their own relentless reporting to uncover the story behind the story.
This included a half-dozen trips to Boston to interview not just the Globe journalists, but also the attorneys and sources who contributed to the paper's investigation. Before Baron left Boston to begin his brilliant eight-year tenure as executive editor of The Washington Post in 2013, Singer sought him out yet again.
"I have nothing more to tell you," Baron told him. "I'm tapped out."
Most impressively, it was the screenwriters who unearthed a 1993 newspaper report that is the linchpin for one of the film's most compelling scenes.
In the movie, an attorney for multiple victims of sexual abuse tells members of the Spotlight team that he had informed the paper nearly a decade earlier about accusations against 20 priests in the Boston Archdiocese. He said the paper buried the story in the Metro section and never followed up. Pfeiffer later finds the story and shares it with the head of the Spotlight team, Walter "Robby" Robinson (Michael Keaton), leading the journalists to reflect on their own culpability in not previously unearthing the Archdiocese's pervasive pattern of simply transferring accused priests to a new parish.
In reality, McCarthy and Singer were the ones who found that story, tucked in the Globe's clip files, after talking to the attorney, Roderick MacLeish Jr. They presented it to Robinson, who had been Metro editor when it was published. "He was stunned," Baron recalled in a 2016 event at American University. "He didn't remember the story."
There is another reason that Spotlight remains special to me.
In 2003, as the Globe continued to publish reports revealing the vastly greater scope of abuse by priests (the film covers the reporters' actions leading up to the paper's initial story in January 2002, with some dramatic license), a colleague and I at the Los Angeles Times were investigating another long-untold story involving another highly respected institution.
Through hundreds of interviews and thousands of pages of documents obtained under the Freedom of Information Act, Kevin Sack and I documented how the Marine Corps' Harrier jump jet, which can take off and land vertically, had been, for decades, the most dangerous plane in the U.S. military for noncombat accidents. Crashes destroyed more than a third of the fleet, and 45 pilots, including some of the Marines' finest, were killed.
We tracked down survivors of all 45 pilots, interviewing widows, fathers, mothers, brothers and sisters and creating a virtual memorial wall to honor those who paid the ultimate price in a plane that pilots called "the widow-maker." As our four-part series, "The Vertical Vision," revealed, this was the first of three aircraft for which the Marines would pay an enormous price in blood and treasure with minimal distinctive benefit in combat.
On May 29, 2003, Sack, our editors and I were deeply honored to join Baron and the Spotlight team and the other winners of that year's Pulitzer Prizes at an awards lunch at Columbia University in New York City. The Spotlight team won the Public Service prize; ours was for National Reporting.
Nearly 13 years later, I found myself rooting for McCarthy and Singer — and, by extension, Baron and the Globe team — as I watched the Academy Awards. It was thrilling to see the presentations begin with McCarthy and Singer honored for best screenplay and culminate with Spotlight's award for best picture.
In accepting the screenwriting award, McCarthy, as usual, found just the right words.
"We made this film for all the journalists who have and continue to hold the powerful accountable," he said. "And for the survivors whose courage and will to overcome is really an inspiration to all."
Alan C. Miller is the founder and CEO of the News Literacy Project. He was a reporter for the Los Angeles Times for 21 years. Marty Baron worked at the paper for 17 years.
Read more from this series:
Upon

Reflection:

The

19th*

—

a

nonprofit

news

startup

made

for

the

moment
I first met Emily Ramshaw at a dinner in Austin, Texas, in November 2019. She had just left The Texas Tribune, where she was its highly respected editor-in-chief, to take a giant leap of faith.
She was about to launch a nonprofit online news organization devoted to covering politics and policy through a gender lens, with a particular focus on women from historically marginalized communities — a perspective that she believed was sorely missing in American journalism.
We made plans to meet again in Austin in March, during South by Southwest, but as pandemic-driven lockdowns were imposed across the nation, the festival was canceled. Ramshaw and her colleagues, who had released details about their new newsroom at the end of January, saw their fundraising plummet and their ambitious plans jeopardized by the uncertainty suddenly gripping the world.
"We were in dire straits," Ramshaw recalled when we spoke last week. "If a news organization launches in a pandemic, does anybody notice?"
She, co-founder Amanda Zamora and their team considered postponing operations for a year, but decided that the pandemic was going to disproportionately affect the very communities they wanted to focus on. With a fresh infusion of cash from two major funders as "a security blanket," Ramshaw said, "we went for it. And thank God we did."
In the past year, The 19th* has rocketed onto the national stage. In the process, it has tapped into the zeitgeist in a way that Ramshaw and Zamora could have neither planned nor foreseen.
(The name comes from the 19th Amendment to the U.S. Constitution, which granted women the right to vote a century ago; the asterisk, the news organization's website explains, "is a visible reminder of those who have been omitted from our democracy.")
As more than 2,000 local newspapers in the United States have closed in the past 15 years and many others have trimmed their staffs, nonprofit newsrooms like The Texas Tribune and The 19th* have emerged as new journalistic models. While they have by no means filled this critical void, they do provide valuable coverage of specific cities, regions and interests.
The 19th*'s initial year was more eventful than most. As issues and opportunities arose, it broke ground and broke news.
On May 11, two weeks before George Floyd's death led to massive protests for racial justice, it was the first national news outlet to write about the fatal shooting of Breonna Taylor by Louisville, Kentucky, police, elevating both the incident and the news organization. This report (which also appeared in The Washington Post, a news partner) was, Ramshaw said, "a breakout moment for us."
On Aug. 3, its examination of the disproportionate impact of the pandemic on women — "America's first female recession" — was published on the front page of USA Today. The next week, editor-at-large Errin Haines, the author of the Breonna Taylor piece, landed the first interview with Sen. Kamala Harris after Harris was selected by Joe Biden as the Democrats' vice presidential candidate — the first African American and Asian American woman to hold that position.
Then there were the opportunities, Ramshaw said, "to make lemonade out of lemons."
A formal launch event planned at the Museum of the American Revolution in Philadelphia in August was scrapped because of pandemic restrictions. Instead, it became a five-day "virtual summit" featuring, among others, Hillary Clinton, Stacey Abrams, Melinda Gates and Meghan, the Duchess of Sussex, along with performances by the New York Philharmonic, Meryl Streep, Zoë Saldaña and The Go-Go's, the pioneering all-woman band.
"Suddenly, we didn't have 500 people in a museum ballroom," Ramshaw said.  "We had about 200,000 people tuning in" worldwide.
This higher profile, combined with timely journalism and an expanded and talented staff, has paid dividends. After raising $6.67 million in 2020, Ramshaw and her team were able to increase their budget by 50% this year. Four-fifths of that fundraising total came from foundation and individual gifts; the balance was nearly evenly divided between corporate underwriting of events and membership subscriptions. Most impressively, they exceeded their first-year goal of 1,000 paying members nearly tenfold, at rates starting at $5 a year. (Full disclosure: I was one of them.)
The 19th* is also producing a steady stream of quality journalism and making it widely available. It has gone from publishing once weekly to daily or close to it, and averages 12 to 15 stories a week. Its journalism is free to consumers and free for other outlets to republish; it has partnered with the USA Today Network, which includes more than 260 daily news platforms, Univision, which is translating and distributing its reporting in Spanish. Other news organizations can pick up pieces from The 19th*'s site.
"It's just been the most magical year, probably under the most difficult circumstances imaginable," Ramshaw said. She hasn't even met most of her 26-member team in person, she said — not to mention missing the camaraderie and collaboration of working together in a newsroom.
Meanwhile, The 19th* continues to evolve. Ramshaw pointed to the decision at the start of this year to include the LGBTQ+ community in its mission. "One thing we learned in our inaugural year is that women aren't the only people marginalized based on their gender," she said.
She and her colleagues also revised the organization's values statement by dropping the word "nonpartisan" as an aspirational standard and replacing it with "independent."
"The aim was to say we think the term 'nonpartisan,' in many ways, has been co-opted to mean bothsidesism or equal time," Ramshaw said. "We want to be absolutely clear that we emphasize the veracity of facts and truths. Our storytelling is rooted in evidence and science and fact. And we won't be uncomfortable in calling truth 'truth' and lies 'lies.'"
The 19th* may be a hard act to follow, but its breakout success still offers lessons for others in the nonprofit journalism space:
Start with a clear vision and sense of mission.
Set high standards for the journalism, including independence and a commitment to fact-based storytelling.
Enroll established partners that will share and amplify your work.
Create diverse revenue streams and, ideally, enlist deep-pocketed donors who can step up in a pinch.
And, when the world seems to turn upside down, find a way to make lemonade out of lemons.
Read more from this series:
Upon

Reflection:

How

I

became

a

'pinhead'

—

a

news

literacy

lesson
This column is a periodic series of personal reflections on journalism, news literacy, education and related topics by NLP's founder and CEO, Alan C. Miller. Columns are posted at 10 a.m. ET every other Thursday.
The PBS NewsHour segment on the News Literacy Project had just aired.
"How was it?" my colleague asked me.
"Great for us," I responded. "But I think PBS is going to have a problem with Fox."
Little did I know that what was about to unfold would be a high-profile news literacy lesson itself.
On Dec. 13, 2011, the NewsHour aired a nearly seven-minute report on NLP, by senior correspondent Jeffrey Brown, that included an interview with me.
In one of the soundbites, I said that "in this hyperlinked information age … there is so much potential here for misinformation, for propaganda, for spin, all of the myriad sources of information out there."
As I uttered the words "myriad sources of information out there," a two-second visual illustration ("cover," in broadcast parlance) appeared on screen — a screenshot of Bill O'Reilly of Fox News, an outspoken conservative and the host of The O'Reilly Factor, the most popular cable news program in the country. The NewsHour producers could easily have juxtaposed O'Reilly's picture with a balancing shot of a left-leaning MSNBC host — but, for whatever reason, they didn't.
Sure enough, my phone rang the next day. It was Juliet Huddy, a Fox News correspondent. She said O'Reilly was furious that PBS had attacked him, and she wanted me to comment.
After consulting NLP board members, I declined and suggested that Huddy seek comment from PBS, since its program had produced the piece. I also declined to respond to a far more insistent message left on my voicemail later that afternoon.
That evening, throughout his hour-long show, O'Reilly urged viewers to stay tuned to see how PBS had "attacked" The O'Reilly Factor.
His piece opened with my soundbite. O'Reilly responded in high dudgeon.
"Are you kidding me? Are you kidding me?" he said. "PBS showing my picture when talking about propaganda and misinformation? Good grief. Where can I sue?"
He then brought on Huddy. She described NLP and said it has "a great message." She added that I had told her, "Look, I wasn't involved in the editing," and had referred her to PBS. She said she also spoke to the NewsHour producers.
"They didn't apologize, right?" O'Reilly said, referring to me, the NewsHour producers and PBS. "OK, so now I'm going to hunt them down."
Then he singled me out with a favorite pejorative, a term he reserved for "those who are doing awful, dumb, or evil things."
"I don't believe this pinhead for a moment who says he didn't see the product before it went on," he said as my photo was displayed on the screen. "Everything that goes on a national — you watch it before it goes on. All right? If your name is attached, you watch it."
In fact, as O'Reilly surely knew, the subjects of television news reports do not usually see the piece in advance and, as Huddy sought to convey on my behalf (albeit unsuccessfully), I hadn't, either.
I quickly discovered which friends and family members were fans of The O'Reilly Factor.
As soon as the show ended, my phone rang. It was a long-time friend. His first words: "Alan, you pinhead!"
Then my mother called. Her brother, my Uncle Melvin, had called her to ask if I was in trouble. "Bill O'Reilly is mad at Alan," he told her.
I thought I might also hear from Huddy. Instead, two days later, I got a call from  Michael Getler, the ombudsman (public editor) for PBS.
He asked if I had seen the NewsHour segment before it aired. When I said I hadn't, he told me that he was writing a piece criticizing the program for its handling of O'Reilly's photo and that the NewsHour was going to apologize to O'Reilly.
In the item that Getler posted that afternoon, he quoted Anne Bell, a NewsHour spokeswoman, saying that the segment about NLP included "several examples of a wide range of news outlets," including Fox News, MSNBC and the BBC. "At no point," Bell told Getler, "does the NewsHour pass judgment on the quality of any outlet shown."
But, Getler wrote, "unless you were a cryptographer with laser vision, the only recognizable image was that of O'Reilly."
"Miller, who had nothing to do with the editing or what was chosen to illustrate it, and Brown are both excellent and highly respected journalists," Getler added. "But the picture of O'Reilly used by segment producers distracted from the otherwise excellent content."
Ultimately, Getler wrote, he was told since O'Reilly was "the only visibly recognizable newsperson in the sequence,'' the NewsHour apologized for the "unintended implication" that O'Reilly engages in "spin."
Imagine.
This saga offers two compelling news literacy lessons. The first: Journalists must always be mindful and fair with even something as seemingly minor as a two-second visual. The second: PBS's appointment of an ombudsman with the independence to criticize its programming (and prompt an apology) affirms its accountability to its editorial standards and practices.
On his Dec. 19 show, O'Reilly gleefully announced that PBS had apologized to him. "We accept PBS's apology," he said.
I am still waiting for mine from him.
Read more from this series:
Upon

Reflection:

Fighting

the

good

fight

to

ensure

that

facts

cannot

be

ignored
This column is a periodic series of personal reflections on journalism, news literacy, education and related topics by NLP's founder and CEO, Alan C. Miller. Columns are posted at 10 a.m. ET every other Thursday.
Ninety years before the jaw-dropping notion of "alternative facts" made its debut on the North Lawn of the White House at the dawn of Donald Trump's presidency, the British author Aldous Huxley wrote, "Facts do not cease to exist because they are ignored."
Increasingly, that lesson is lost on far too many Americans. Facts often struggle to be read, seen and heard in a tsunami of misinformation, conspiracy theories and hoaxes. We all need to do our part to keep them front and center.
Among those on the front line of this battle — one that is essential for survival of democracy — are the fact-checkers.
At their best, these dogged practitioners are independent, nonpartisan and scrupulous in their work. They do not ask the public to merely trust their judgment; they are transparent with their sources and the reasons for their ratings. They disclose their funders. They have ethics codes. And when they themselves make a mistake, they acknowledge and correct it.
"We believe nonpartisan and transparent fact-checking can be a powerful instrument of accountability journalism," states the Code of Principles of the International Fact-Checking Network, based at the Poynter Institute. "Conversely, unsourced or biased fact-checking can increase distrust in the media and experts while polluting public understanding."
That's why it's important for everyone to know the most relevant sources to turn to when looking to check if the latest viral rumor is true, misleading, false or fabricated.
This list, presented in alphabetical order, is not intended to be exhaustive — and for fact-checkers reading this, I ask your forgiveness if you are doing good work and are not included here. I hope this will prove helpful to others who want to know what to trust and to everyone who is committed to giving facts a fighting chance.
Finally, I would be remiss if I failed to mention a fact-checker with a narrower lens: HoaxEye (Janne Ahlberg), whose Twitter feed focuses on images that have been manipulated or are taken out of context. People frequently "tag" @hoaxeye in comments under tweets that contain dubious or too-good-to-be-true photos and video. As HoaxEye notes in its metadata, "A fake image is worth zero words."
Read more from this series:
Upon

Reflection:

Students'

enduring

rights

to

freedoms

of

speech

and

the

press

Mary Beth Tinker addresses an audience of students at The E.W. Scripps School of Journalism at Ohio University in 2014.
Photo by Eli Hiller / Flickr.com / CC BY-SA 2.0
Mary Beth Tinker was only 16 years old when, in 1969, her name became synonymous with freedom of speech for students.
I also was a teenager when I had my initial encounters with freedom of the press and freedom of speech. They were nowhere near as consequential for the country, but they certainly left a lasting impression on me.
Decades later, students still have to fight these battles. And since tomorrow is Student Press Freedom Day, it's an appropriate time to reflect on these experiences, both Tinker's and mine.