Eight

tips

to

Google

like

a

pro
The internet is inconceivably large. In fact, it's essentially endless! Sometimes it's easy to find the information you need, but often trying to find something specific can be overwhelming and feel like looking for a needle in a haystack. So we partnered with disinformation research expert Cindy Otis — also the author of True or False: A CIA Analyst's Guide to Spotting Fake News — to bring you eight tips that can help you improve your search results and zero in on what you're looking for more quickly.
These advanced searching skills can also help you work your way back to the original source of specific claims, quotes, photos and videos — a critical step in fact-checking things you're unsure about online.
This infographic features hyperlinked example searches that demonstrate exactly how your results will look when you apply these eight tips:
Use quotation marks to search for webpages containing that exact phrase.
Limit your results to news from standards-based sources.
Use basic Boolean operators like "AND" and "OR" to combine search terms.
Use parentheses to group operators and do even more sophisticated searches.
Narrow the time frame of your results to a specific date range.
Search for results from one specific website.
Search for even more specific results from a subdomain or subdirectory of a website.
Use – (the minus sign) to exclude specific terms from results.
Remember: Effective searching is as much about eliminating the results you don't need as it is finding the ones you do. Applying these eight tips can help you clear away the clutter of results you don't need — which makes homing in on the results you do need much easier.
Implementing these small tweaks to your online searches can make a big difference. Keep this infographic handy — on your phone or at your desk — and you'll be Googling like a pro in no time.
Related Resources
Elections are the lifeblood of democracy, but political campaigns are often rancorous, controversial and polarizing events. As if the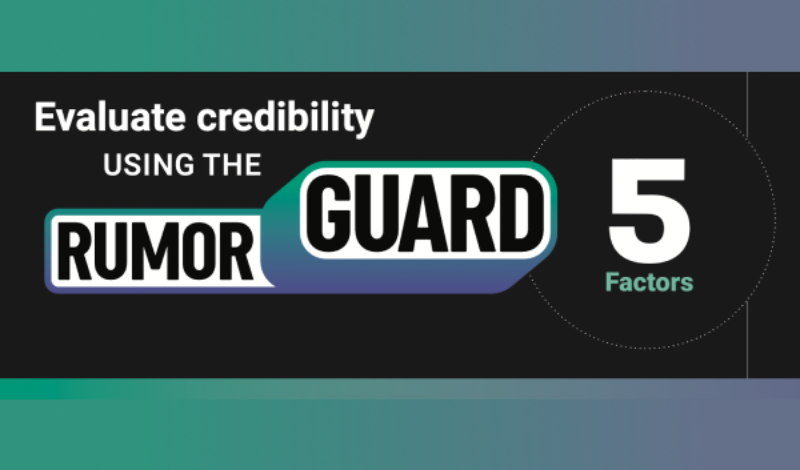 Don't get caught off guard. Recognize misinformation and stop it in its tracks by using RumorGuard's 5 Factors for
Student voices are catalysts for positive change in schools and communities. You can empower them to be well-informed and
HIDE

Saved Resources (

0

)

0